Empire City is a high-class apartment building in District 2, developed by 3 reputable investors Keppel Land - Tien Phuoc - Tran Thai.
Empire City is a complex with a prime location right in the Thu Thiem new urban area and the front of the Saigon River. The outstanding project with the tallest building Empire 88 in Vietnam is under construction, including a 5-star hotel, commercial area, office area, and high-class apartments.
Empire City apartment is not only a prominent modern architectural symbol in Thu Thiem, but it is also a high-class living space of the elite. The project is developed as a city in the heart of the city, giving residents the best living, working and entertaining environment.
Convenient regional traffic location
An unlimited working space, a trade connection center, full convergence of commercial functions, outstanding services and optimal traffic connectivity with the existing center of the city.
From the project, customers can easily move to:
+ District 1, Binh Thanh, District 4 via Thu Thiem Tunnel or Thu Thiem Bridge 1,2,3 only from 3-5 minutes.
+ Phu My Hung, District 7 across Thu Thiem 4 bridge.
+ New urban areas in District 2 along Mai Chi Tho axis, Long Thanh - Dau Giay highway such as: Water Bay, SaiGon Sports City, Nam Rach Chiec, An Phu An Khanh, Thanh My Loi,...
+ High-tech Park District 9…

Internal utilities of Empire City apartment
50M . long saltwater warm water swimming pool
Tennis court, Outdoor gym area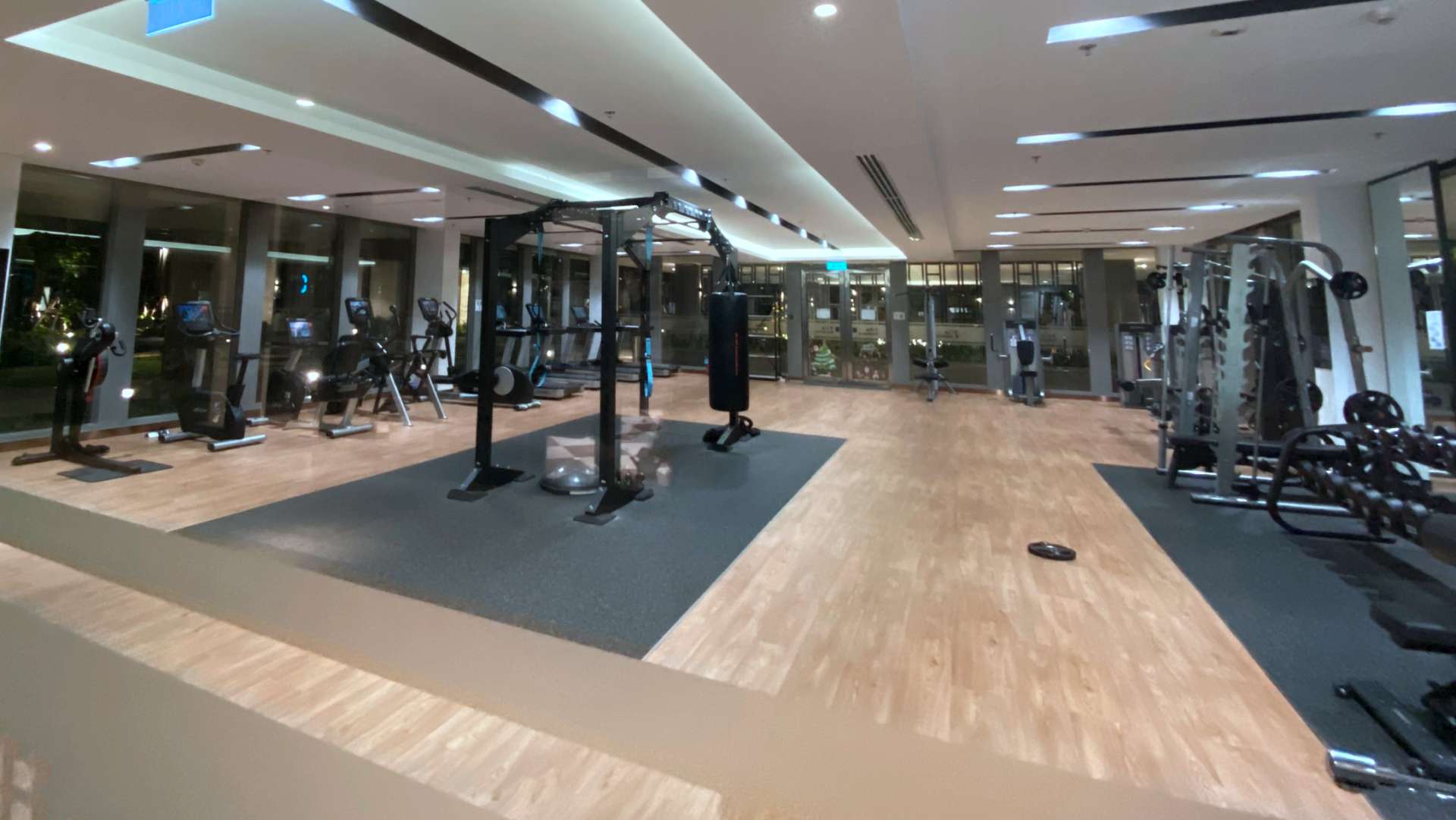 Modern Gym
BBQ area
Garden in the sky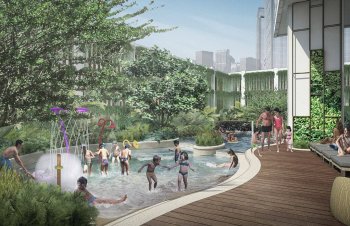 Internal park, Children's playground

Pictures of the apartment


Tien Phuoc
Tien Phuoc is the last owner of the Empire City project and also the second representative of Vietnam to contribute capital in this project with 15%. Tien Phuoc has a rather old age when it was established and operated since 1992. With such years of experience, up to the present time, the number of works and projects that Tien Phuoc participates in is countless, in Among them is the success of projects including: Greenfield Village Villa District 2, 23-storey Le Meridien Saigon Tower, The Estella (in cooperation with Keppel Land), Tien Phuoc Residential Complex - Saigon South, Long Truong KDC, Tien Phuoc Building, Cam Ranh Bay Resort and Spa… In addition, there are a number of projects Tien Phuoc combined with Tran Thai, it can be said that the two are a pair of identical cards.
Gaw Capital Partners Real Estate Fund
Gaw Capital Partners real estate fund also contributed to the Empire City Thu Thiem project with 30% of capital. This is a huge private equity fund based in Hong Kong, but reaching out across the world. The investment fund in the Empire City project in District 2 is a branch of the UK. Gaw Capital Partners is a very new name, but it has also created quite a buzz thanks to the acquisition of 4 real estate projects of Indochina Land investment fund with a total amount of up to 106 million USD, including: Indochina Plaza Hanoi, Hyatt Regency Danang (Da Nang), Malibu Villas (Quang Nam) and Park City (HCMC).

Keppel Land
Keppel Land is a subsidiary of the powerful Keppel Corp. This is the most famous corporation in Singapore with the backing of the government, with 20% shares held by Temasek Holdings (100% under the Ministry of Finance). The founder of the Keppel brand is the English captain of the same name Henry Keppel. In Vietnam's real estate market, Keppel Land is not a stranger but is even highly appreciated, having successfully molded many outstanding projects such as Saigon Center, Villa Rivera, The Estella, Sedona Suites Royal Park. … and of course, it is impossible not to point out the Empire City Thu Thiem complex project that is "making a splash" in recent times.
Tran Thai Company
Tran Thai is a well-known real estate company in the South, especially in Saigon. Established in 2001, up to now, this unit has 15 years of seasoned experience. Many of Tran Thai's projects have had great success that many other units have to respect, such as Louis Tower, Nam Rach Chiec residential area, Phu An building, Tran Thai Village .. in Ho Chi Minh City; Tran Thai Marina Resort & Villas, Hon Thom cable car, Huong Bien cable car in Phu Quoc… Tran Thai's professionalism and prestige are still increasing exponentially, and proving it is the Empire City Thu project. Thiem has contributed capital from Tran Thai with 15%.